Home
Minimum Purchase Amount for Delivery to New Braunfels, TX = $50
Minimum Purchase Amount for Delivery to Marion, TX = $50
Minimum Purchase Amount for Delivery to Kingsbury, TX = $50
Minimum Purchase Amount for Delivery to McQueeney, TX = $50
(ADDITIONAL DELIVERY CHARGES APPLY)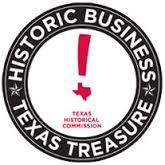 Dietz Flower Shop and Tuxedo Rental is honored to be voted as the Best Florist in Seguin, TX for the 12th consecutive year. Our shop has been providing floral gifts in the Seguin - Guadalupe County area since 1966.
Thank you for visiting our website. We look forward to being "your florist". Please feel assured that your order will be given our utmost attention and detail. Send flowers in the Seguin, New Braunfels, Kingsbury, Marion area using our secure website.
If you prefer to speak to one of our sales professionals, you may call 830-379-2879.